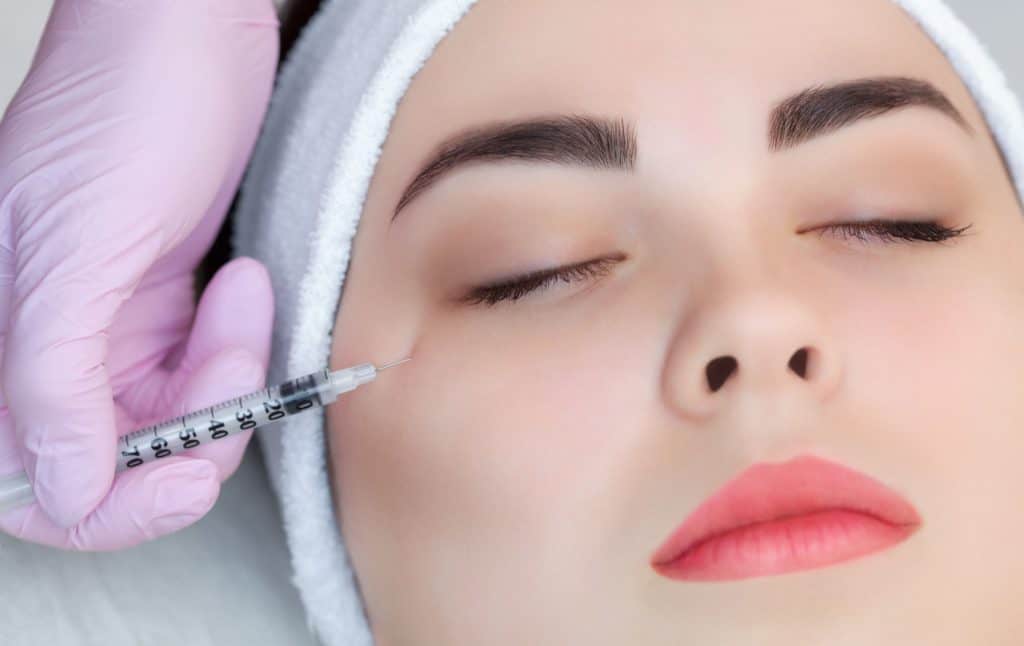 The Restylane Collection is for a patient over the age of 21 and includes several products designed to help you look younger and more glowing. Restylane products act like your body's naturally occurring hyaluronic acid and restore volume to your skin.
Restylane is injected into your skin with ultra-fine needles to plump the skin to smooth away wrinkles and folds from the corners of your mouth to the nose. Also reinvigorates the lips.
Restylane-L is a clear gel composed of hyaluronic acid and lidocaine to provide comfort when injected. Generally, Restylane-L lasts about six months and plumps and smooths the wrinkles and folds away from your nose to the corners of your mounts or the nasolabial folds. It can also be injected into your lips for enhancement.
Restylane Kysse is for the lips and lines around the upper lip to add fullness to the lips and smooth the perioral lines.
Restylane Silk Is injected into the lines around the mouth and the lips to temporarily add fullness to your lips and smooth lines around them for patients over 21. Injectors use ultrafine needs or blunt tipped cannulas to inject Silk. It is a a smooth, clear gel composed of hyaluronic acid (HA).
Restylane Lyft with Lidocaine is composed of hyaluronic acid and lidocaine in a nonanimal-based gel. An ultrafine needle is used to inject Lyft into the skin. Lyft plumps the skin to smooth away wrinkles and folds from the corners of your mouth and the cheeks.
Refyne is designed to smooth away your laugh lines or the wrinkles and folds that occur at the sides of your nose and run toward the corners of your mouth. Refyne is made of hyaluronic acid and includes a small amount of lidocaine. Refyne is developed using a manufacturing process called XpresHAn Technology to create a smooth injectable gel giving your skin a natural soft look. Your smooth look will last up to 12 months.
Restylane Defyne is injected under the skin of the face to smooth away laugh lines and improves the shape, profile, and size of your chin. It is also made from hyaluronic acid, a naturally occurring sugar in the body, and it gives your skin incredible hydration.
Restylane Contour is used for mid-to-deep injection into the face to correct severe facial wrinkles and folds. It is also used to plump the lips and for cheek augmentation and the correction of age-related midface contour problems.
HA is a humectant, and it holds moisture. HA can bind up to 1,000 times its volume in water, making it an effective volumizer.
When used to correct wrinkles and fine lines, hyaluronic acid fillers last between 12 and 18 months. Cheek augmentation or jawline sculpting fillers can last up to 24 months.
Each dermal filler on the market containing hyaluronic acid is based on the same HA molecule, but manufacturers alter different physical and chemical properties to help products perform
Dermal fillers with HA are safe, but there can be discomfort, swelling, and redness at the injection sites. These side effects disappear quickly and leave you with a younger, more glowing complexion.
You can schedule your appointment by contacting us or simply filling out our online form with your name, contact number, and email address, and we will sure to get back to you as quickly as possible.
OR You can text us to below number.