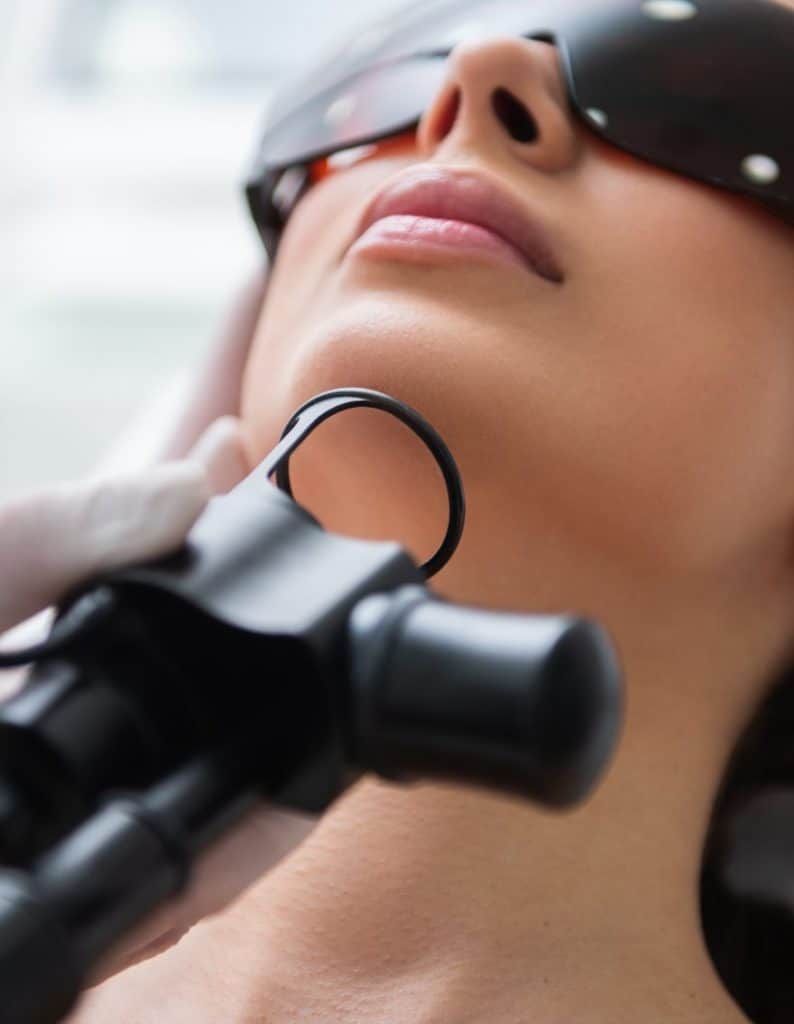 Non-Ablative Laser Resurfacing
Non-ablative skin rejuvenation uses a laser to stimulate heat production in the skin without causing damage to its surface. The Laser heats the skin, which stimulates collagen production and makes it appear young and healthy. Non-ablative lasers are frequently fractionated; therefore, they transmit heat into the skin via thousands of tiny, deep columns known as microthermal treatment zones. Intervening normal untreated skin is often included to render the treatment more effective. On the other hand, a fractional technique allows the skin to heal considerably faster than if the entire region was treated. This method reduces the recovery time and lowers the number of problems or complications that might occur. In most situations, multiple treatments are required. Laser resurfacing helps stimulate cellular renewal and collagen production to improve the look of fine lines and wrinkles, depressed scars, or skin tone and texture.
Your skin problems and recovery time determine the number of treatments you require. After you've achieved the desired effects from laser skin resurfacing for wrinkles, you may continue to maintain your look with follow-up sessions later on.
Most patients will see their laser skin resurfacing results last anywhere from three to five years after treatment. 
Side effects of non-ablative Laser resurfacing may include mild swelling and redness, changes in skin color, and the risk of infection.
You can schedule your appointment by contacting us or simply filling out our online form with your name, contact number, and email address, and we will sure to get back to you as quickly as possible.
OR You can text us to below number.