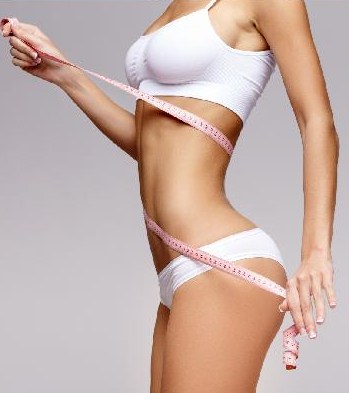 Are you looking to make a real transformation in your body? Have you thought about ways to make your muscle definition and shape more visible without having to go under the knife? If you are in the Brooklyn, NY, area, PBK Medspa has the perfect solution for you. Our HIIT body sculpting technique is noninvasive and designed to help improve contours while also developing muscle.
HIIT (High-Intensity Interval Training) is an effective and safe way to burn calories and tone muscles. It utilizes powerful electromagnetic energy to cause rapid muscle contractions in targeted areas for a high-calorie burn in a short period of time. To further enhance its effectiveness, HIFEM (High-Intensity Focused Electromagnetic) technology is often used in combination with radiofrequency. This combination helps to break down fat and build and tone muscles simultaneously. The HIIT Sculpt machine uses HIFEM with radiofrequency to provide optimal results. These machines use high-intensity electromagnetic energy to help dissolve fat while also strengthening and toning muscles.
Book your HIIT Sculpt appointment with PBK Medspa in Brooklyn, NY, today! With our experienced medical professionals and innovative technology, you will see the results you desire. We offer personalized treatments tailored to your unique needs. Don't wait! Book your appointment now!
High-Intensity Interval Training (HIIT) Sculpt treatments are designed to help people achieve their personal fitness goals in a short amount of time. HIIT is a type of training that alternates between short, intense anaerobic exercises with lower-intensity recovery periods. During HIIT Sculpt treatments, trainers will guide you through various exercises to help you reach your goals faster and more efficiently. You'll be able to see results sooner, and they will typically last longer.
HIIT Sculpt is a great way to improve your overall fitness level, as it helps to raise your metabolism and burn more calories. It also works to increase your endurance and strength so that you can push yourself further during workouts. HIIT Sculpt will also help build muscle and improve your body composition, as it targets specific problem areas. After each session, you'll feel more energized, and you'll have better balance and coordination. With the help of an experienced trainer, you'll be able to reach your fitness goals faster and more efficiently than ever before.
Benefits of HIIT Sculpt treatments:
Increased metabolic rate
Improved cardiovascular health
Faster fat burning
Increased muscle endurance
Improved strength
Increased energy levels
Increased stamina
Improved flexibility
Improved posture
Improved mental clarity
The HIIT Sculpt treatment offered at PBK Medspa is unlike anything else available. It is specifically designed to build and sculpt muscle, in contrast to contouring and fat reduction services. The results are far better than what can be achieved through regular gym workouts.
Patients can expect to lose inches in the treated area as fat is burned away and muscles are toned, tightened, and lifted. HIIT Sculpt can also be used for butt lifting, helping the patient to avoid the need for surgery.
The HIIT Sculpt body sculpting treatment is a thirty-minute session that can help to shape and sculpt the body. Each treatment is adjusted to the preferences and protocol of the aesthetic professional who is administering it.
Generally, eight treatments over a four-week period will provide the best results; however, if more improvement is desired, further treatments may be requested or recommended.
HIIT Sculpt treatments are suitable for all levels of fitness, from beginners to elite athletes.
The frequency of HIIT Sculpt treatments depends on the individual's specific goals and fitness level. Generally, HIIT Sculpt treatments can be performed two to three times per week. It's important to note that HIIT Sculpt treatments should be followed by a period of rest and recovery to allow the body to repair itself and prevent fatigue and injury.
Yes, HIIT Sculpt treatments are safe as long as you follow the instructions of your trainer and listen to your body.
HIIT Sculpt treatments usually take around 30 minutes.
You can schedule your appointment by contacting us or simply filling out our online form with your name, contact number, and email address, and we will sure to get back to you as quickly as possible.
OR You can text us to below number.