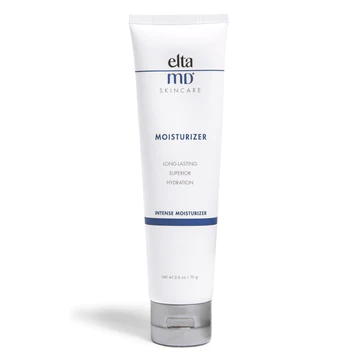 ● Moisturizes very sensitive and dry skin
● Relieves irritation, redness & flaking by creating an occlusive barrier
● Free of preservatives
The EltaMD Moisturizer melts on contact and retains 90% of the skin's moisture for at least 12 hours. The product applies easily and gently to avoid disturbing tender, irritated skin. Intensive occlusive moisturizer hydrates and soothes inflamed, irritated, flaky, intact post-procedure skin. Extremely sensitive skin following cosmetic or medical procedures can tolerate this waterless, sensitivity-free moisturizer well.
The EltaMD Moisturizer is effective on mild to severe burns, including sunburn.
KEY INGREDIENTS
● Petrolatum
● Paraffin