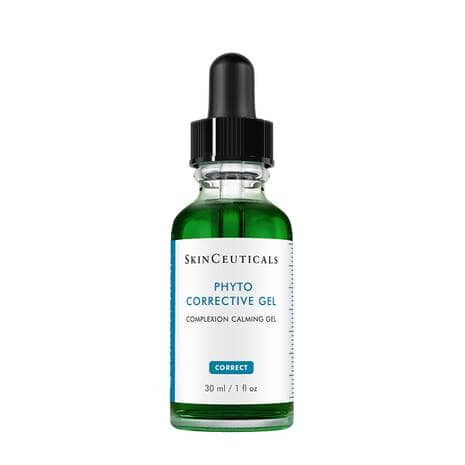 A hydrating, soothing gel serum with botanical ingredients ideal to calm and hydrate skin while improving visual redness
SKIN TYPES: Dry, Normal, Oily, Combination, Sensitive
SKIN CONCERN: Sensitized, Dehydrated, Blotchiness, Discoloration, Acne, Aging
FEATURES:
Phyto Corrective Gel contains hyaluronic acid, cucumber, thyme, and other botanical ingredients, making it an ideal moisturizer for sensitive skin. It also features mulberry to help minimize the appearance of discoloration and promote a clear, fresh-looking complexion. This soothing gel is also an excellent moisturizer for acne-prone skin.
KEY INGREDIENTS
Thyme, olive, and cucumber
Botanical extracts known to soothe and calm skin.
Eucalyptus leaf
An essential oil that delivers a purifying feeling to skin.
Hyaluronic acid
This powerful natural humectant provides long lasting hydration to improve the look of skin texture.